Reading XDF EEG data#
Here we read some sample XDF data. Although we do not analyze it here, this recording is of a short parallel auditory response (pABR) experiment 1 and was provided by the Maddox Lab.
# Authors: Clemens Brunner <clemens.brunner@gmail.com>




#          Eric Larson <larson.eric.d@gmail.com>




#




# License: BSD-3-Clause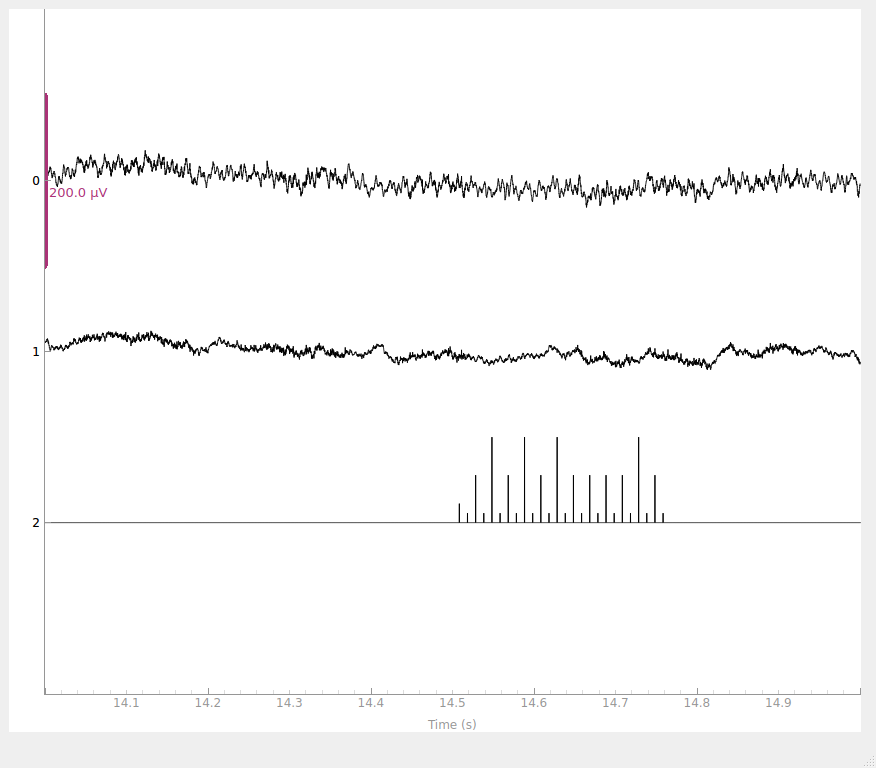 Creating RawArray with float64 data, n_channels=3, n_times=2320128
    Range : 0 ... 2320127 =      0.000 ...   232.013 secs
Ready.

References#
Melissa J. Polonenko and Ross K. Maddox. The Parallel Auditory Brainstem Response. Trends in Hearing, 23:2331216519871395, 2019. doi:10.1177/2331216519871395.
Total running time of the script: (0 minutes 5.392 seconds)
Estimated memory usage: 106 MB